ARTIFICIAL INTELLIGENCE: MARKET TRENDS AND PRESENCE IN CORNWALL
Digital sector | May 30th 2019
---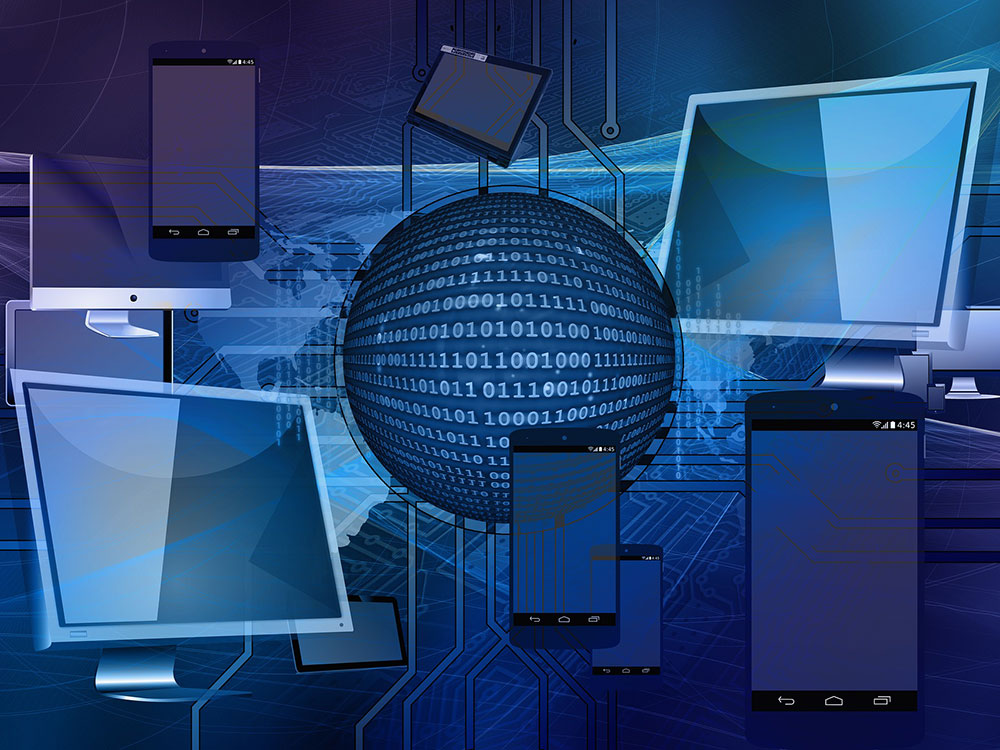 Artificial Intelligence (AI) may be coming of age. It is not a new concept, its principles in computing were founded over 60 years ago, but there is a new wave of optimism for its application as people become increasingly digitally enabled and thirsty for information that is curated and relevant to them. AI is becoming accessible and understood in the mainstream.
Those businesses characterised by large scale operations and capacity for increasing automation are likely to be AI-ready with components of AI already contributing to processes. Not only are they likely to be driving improved efficiency but delivering greater customisation and personalisation of product, service and communications.
But why should a small market research company in Cornwall be getting excited about it and what are the opportunities for all our businesses here? Why, for instance, could our tourism, food brands or service companies be thinking about AI?
Market trends
For the avoidance of any doubt that AI might have a useful part to play in society, the UK government has just published guidance on building and using artificial intelligence in the public sector, for using it ethically and safely, with case studies. For example, it explains how the Driver and Vehicle Standards Agency (DVSA) used a more intelligent, data-driven approach to better target their resources and ensure MOT standards remained high. Also, how a company responsible for managing railway traffic used a regression technique to be able to increase the proportion of trains arriving at their destination on time from 82% to 90%.
So what are we talking about? Artificial intelligence is the theory and development of computer systems that can perform tasks that would normally require human intelligence. Where humans normally add knowledge (e.g. through external information, experience and/or learnings) to change behaviour and improve decision making, then machines with AI can do that too. We are still some time way (probably) from AGI, or artificial general intelligence, the idea that we have computers or machines that are actually as smart as a human. A study by futurist Martin Ford of the most prominent people working in AI today concluded there's a 50 percent chance the world will have built AGI by 2099.
Research by Accenture and Frontier Economics states the potential of AI to 'double down on growth', that it offers the ability to amplify and transcend the current capacity of capital and labour to propel economic growth. The research forecasts a UK annual growth rate in 2035 of gross value added (GVA) of 3.9% if artificial intelligence is absorbed into the economy compared to a baseline 2.5% if it isn't. Further, it predicts labour market productivity to increase 25% over the same period compared to the expected baseline productivity levels.
There are also some large numbers coming out of research into sectors forecasting market growth for AI. The latest data from Zion Market Research predicts global artificial intelligence in healthcare to reach approximately USD 17.8 billion by 2025, at a compound annual growth (CAG) of 43.8% between 2019 and 2025. AI in the manufacturing market is expected to reach approximately USD 18.5 billion in the same period at a CAG rate of 49.7%, driven by the escalating need for human-robot collaboration in the manufacturing industry for overall cost reduction. Another report by Zion forecasts that the AI in the construction sector will be worth USD 3,161 million by 2024.
AI in Marketing
But what does it mean for us, on the ground, going about our everyday business? Recent research from Close Brothers tells us that over a fifth of firms are already using some artificial intelligence, such as chatbots and automated processing, and ten per cent class themselves as dependent. A further ten per cent said that they planned to start using AI in the following 12 months and nearly a quarter said they expected to invest in the next five years.
According to a report by Statista, there are around 3.7 billion email users in the world, and this is set to increase by nearly 20% over the next five years. Email personalisation is more important than ever. According to research from Adobe, 33 percent of customers unsubscribe from email lists because the companies recommend them products that they don't actually like. To cut through the noise, email marketers must personalise content based on the data around past and predicted activities and what they know of user preferences, purchase history and browsing behaviour. 75 percent of marketers believe that email personalisation yields a higher click-through rate. AI will support marketers to deliver higher conversion from emails, optimise send frequency and offer valuable suggestions to boost performance and save time. It's no surprise therefore that Adobe reports 82% of marketing leaders are adopting AI and machine learning to improve every aspect of their personalisation strategies. As a case study, tech giant Dell engaged AI and machine learning specialists to optimise email copy for each customer segment, resulting in increased click through by 50% and an average 46% increase in conversion.
Skills
Developing reliable AI and trust in systems is not without its challenges. A survey by Alegion of 277 data scientists involved in AI and machine learning projects suggested that it's still early days for technologies. The survey results highlight that, unsurprisingly, AI systems do precisely what they are taught to do and are therefore only as good as their underlying mathematics and the data on which they are trained. Two thirds of the respondents stated that they had experienced bias or errors in the training data.
There is much work to be done. It doesn't take a complicated algorithm to work out that to support the huge growth predicted for the AI sector over the next 15 years will demand people with appropriate skills. A review of the Making Sense of Skills: A UK Skills Taxonomy by Nesta (a fascinating visualisation from analysis of 41 million job adverts – take a visit to data-viz.nesta.org.uk/skills-taxonomy/) shows that 'data engineering' jobs are currently in demand in the UK and in the analysis rank highest for growth and salary.
If anyone was in any doubt, Facebook has just announced that it will create 500 new technology jobs in London by the end of 2019 at a new engineering centre in Soho. The roles will include 100 people working in AI and the new jobs will include building software to fight spam and other malicious content.
A natural concern is that the increase in automation will force workers out of jobs and make certain positions obsolete. Indeed, other research by Nesta in 2017 concluded that around one-fifth of the workforce are in occupations that will likely shrink as a percentage of the workforce whilst one-tenth are in occupations that are likely to grow. A Statista survey of over 3000 business executives, managers and analysts were asked how they expected AI to affect the workforce over the next five years; it found that 84% believed existing workers will need to change their skill sets, and 79% agreed that workers' current skill sets will be augmented. 47% felt that their organisation's workforce would be reduced.
The chief economist of the Bank of England last year warned that the UK will need a skills revolution to avoid "large swathes" of people becoming "technologically unemployed" as artificial intelligence makes many jobs obsolete. Andy Haldane said the possible disruption of what is known as the Fourth Industrial Revolution could be "on a much greater scale" than anything felt during the First Industrial Revolution of the Victorian era and that people must be given the training to take advantage of the new jobs that would become available.
AI in Cornwall
Cornish firm, Hertzian, founded in 2015 as part of the Falmouth University Launchpad programme, is a local market leader and recognised nationally as a UK AI 'trailblazer'. Hertzian has built its own artificial intelligence powered free-text analysis platform and its software helps businesses around the world find actionable insights inside large amounts of customer feedback. Through the use of Hertzian's AI technology, businesses are able to identify consistent issues affecting their customers, monitor the impact of their marketing material and lead data- driven product improvements.
Another Cornish firm developing leading edge solutions is Touchbyte which uses proven face recognition technologies to provide practical solutions to various business requirements of "People in a Place". Touchbyte generates footfall and demographic information to help organisations improve their understanding of customer behaviour.
At PFA Research we're exploring new approaches to gathering and analysing data; for example the use of chatbot systems to improve engagement with survey respondents. Automation will result in more research being conducted and has the potential to improve speed and reduce costs. With AI approaches, we have the potential to enhance areas of our business previously deep-rooted in labour-intensive methods, such as analysis of qualitative and unstructured data (e.g. video, images, and audio). In line with some of the warnings of disruption to jobs already outlined above, some predict for the market research industry that up to 60% of existing jobs will not exist in 10 years' time, replaced by fewer but more impactful jobs in data science.
Image by: https://pixabay.com/users/geralt-9301