SUSTAINABILITY: GREAT FOR THE PLANET; WHAT ABOUT THE BOTTOM LINE?
Environment and sustainability | May 31st 2019
---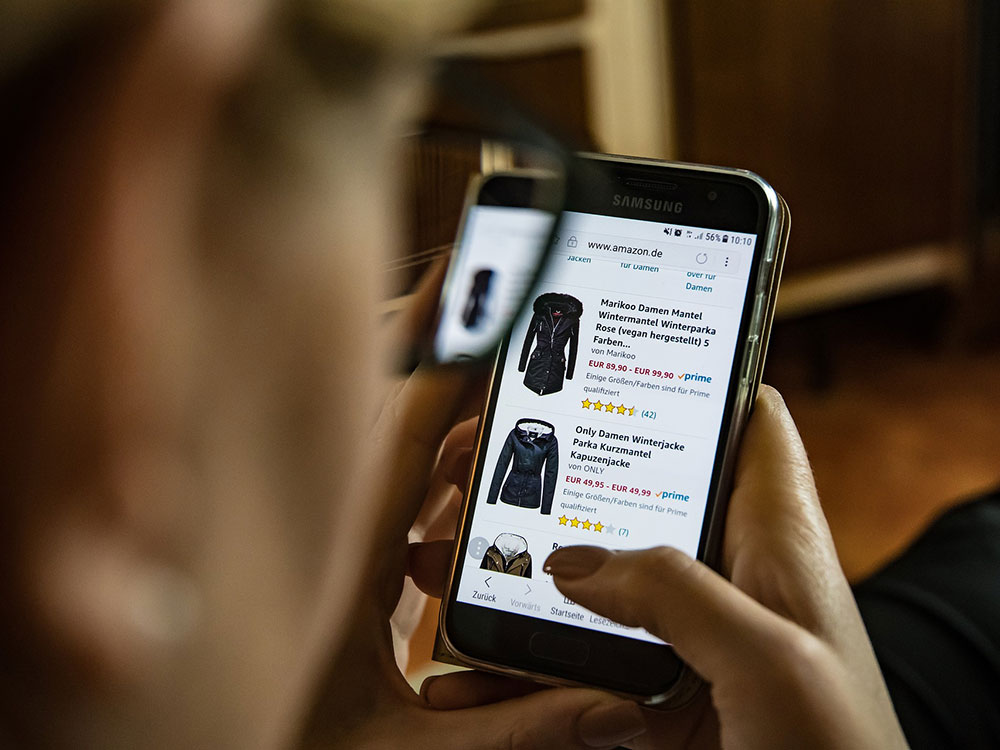 There's growing evidence that consumers are trying to act sustainably and that they expect the same from businesses. So when it comes to buying, they're doing their homework – they check labels before purchasing, they look online for information on manufacturing practices and they pay attention to public opinion on social media.
The latest Ethical Consumer market report (2017) reported that the overall value of ethical spending in the UK grew by 3.2% to £81.3 billion in 2016, which equates to an average spend of £1263 per household. Levels of inflation rose in 2016 and this led to both increases in retail prices and a reduction in disposable income. Despite this, the market for sustainable and ethical goods grew.
What does this mean for businesses in Cornwall?
Using traditional marketing tactics to communicate sustainable values can lead to increased sales
Global research firm, Nielsen, often report evidence of a direct link between sustainable business operations and increased sales. They note that brands that demonstrate sustainability outperform those that don't. Interestingly, they also note that this link is most obvious when a business uses a traditional marketing tactic to communicate their sustainable values.
Unsurprisingly, TV advertising was shown to be the most effective driver of sustainability-related sales growth. On-pack communication was also proven to be helpful, but their 2015 data shows that multi-channel communication is needed in order to reinforce the messaging and ensure that it is reaching the target consumers.
However, it's important not to overestimate the impact of sustainability upon profits
Sustainability and ethics are not leading purchasing triggers amongst millennials, according to a 2015 report by Deloitte. Just 2.6% of millennials cite sustainability and ethics as the key motivator for the purchase of premium branded goods, which suggests that environmentally aware businesses seeking to appeal to younger consumers are operating within a relatively small niche market.
It's not all bad news though, as 18.8% of millennials report that they consider the sustainability and ethics of a brand each time they make a purchase. Similarly, an additional 48.5% report that they sometimes consider it. Therefore, it seems that millennials appreciate sustainability – they're just not willing to pay a premium for it.
There is strong evidence that some consumers will pay more for sustainable goods
It's often argued that millennials are the only group to rival the purchasing power of older consumers, but it's important to remember that, in reality, this varies by industry. For instance, PFA Research's 2017 renewables survey showed that 43% of those that wish to install solar PV are aged 34 years or under, but only 2.6% of those that have actually purchased solar PV fall within this age category.
The Ethical Consumer market report shows that there are a number of clearly defined segments with the ability and willingness to pay a premium for sustainable goods. They include consumers aged between 18-24 years interested in vegetarianism and veganism; those seeking to purchase 'natural', chemical free cleaning products and individuals seeking sustainable clothing.
Their 2017 survey of European and US consumers indicated that over 70% of consumers are willing to pay a premium of 5% for an eco-friendly product, if it meets the same performance criteria as the non-eco-friendly alternative.
They surveyed consumers in relation to a number of categories, including automotives, building, electronics, furniture and packaging. Interestingly, consumers are willing to pay the highest premium for sustainable packaging –  this was the only category in which fewer than 10% of consumers said they would still choose eco-friendly products, if the premium rose to 25%.
What motivates people to purchase sustainably?
In 2015, Nielsen found that 66% of consumers are willing to pay more for sustainable goods. Of this 66%, they noted that over 69% of them are more likely to purchase a product made from fresh, natural or organic ingredients. This is good news for Cornwall's agri-food sector who have long been pursuing a strategy of promoting fresh local produce. Related to this, the 2017 Ethical Consumer market report showed that the ethical food and drink market was up 9.7% in 2016, compared with 5.3% the previous year, so this may indeed provide an opportunity for ethical Cornish food and drink businesses.
Similarly, 58% of respondents reported that they are influenced by whether a company is environmentally friendly and 56% said that they are influenced by whether a company is known for its commitment to social value. Interestingly, price reductions and coupons did not make it into the top 5 buying influences amongst sustainability motivated consumers. For this segment of the market, personal values are generally more important than personal benefits, including convenience and cost.
Sustainable businesses are more likely to attract talented young employees
A 2016 survey by the Chartered Institute of Marketing showed that 82% of millennials perceive that they are more likely to seek employment at a firm that has been publicly awarded for its ethics. The Cornwall Quarterly Economic Survey for Quarter 2 showed that 62% of the Cornish businesses that tried to recruit staff during the quarter reported that they struggled to find suitable candidates. As a result, this is likely to be an area that Cornish businesses deem worthy of further consideration within their strategic planning.
Millennials are also the group most likely to take a pay cut to work for a sustainable company – 66% would do so, which compares to 61% of the wider population. The Cornwall Quarterly Economic Survey for Quarter 2 indicated that 63% of businesses are suffering pressures to raise prices. Therefore, this may be of interest to organisations considering whether they can afford to adopt a more sustainable and environmentally friendly business model – perhaps such an approach is not out of reach, after all, though it is debatable whether it should come at the expense of employee salaries.
What's the way forward?
The market for sustainable goods and services is growing, as demonstrated by a range of research, including the latest Ethical Consumer market report (2017). Within this market, there are a number of higher growth areas, including sustainable clothing, food and drink, green electricity tariffs and 'natural' cleaning products, all of which are likely to be of interest to Cornish businesses.
Cornwall is very closely influenced by nature – it has more miles of coastline than any other English county; it's tourism industry relies heavily upon the county's areas of outstanding natural beauty and its moorland. Therefore, it seems that businesses in the area are uniquely positioned to capitalise upon this gradual change in consumer mind set ­–  so perhaps this is the ideal opportunity for business owners and would-be owners to build a distinctive local strength in the form of market-leading sustainable products and services.
This article was produced for and published in the August 2018 edition of Business Cornwall magazine.
More from Environment and sustainability
CORNWALL BUSINESS ACTIVITY, SIZE AND LOCATION 2020

The 2019 overview of Cornwall business activity, size and location with some comparisons to South West and UK data.
CORNWALL BUSINESS ACTIVITY, SIZE AND LOCATION 2019

The 2019 overview of Cornwall business activity, size and location with some comparisons to South West and UK data.